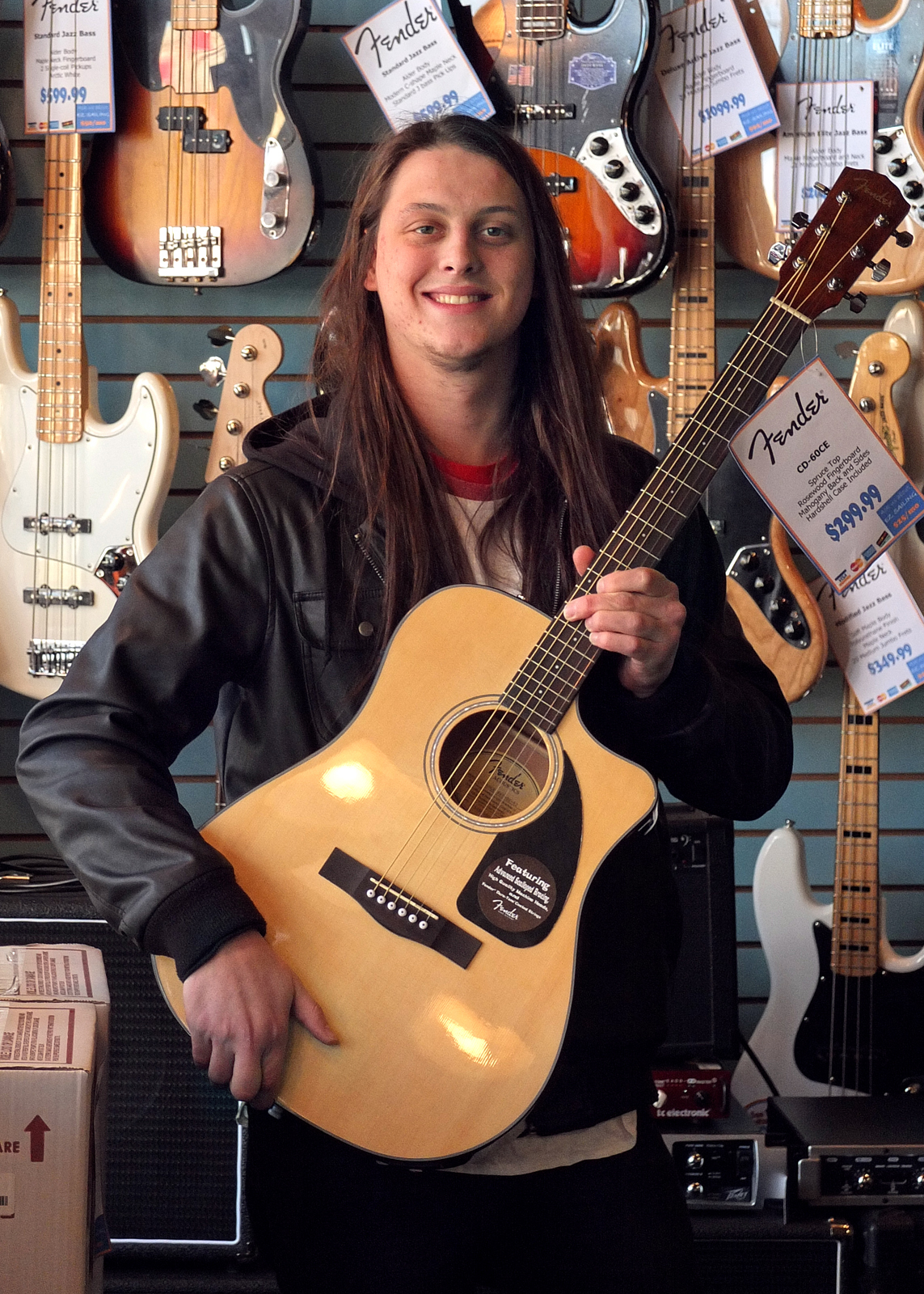 Chris Dean is an experienced and talented musician who has studied Music Theory at the College of Southern Maryland. He teaches guitar, ukulele, piano, trumpet, banjo, and mandolin. He focuses heavily on Rock, Blues, Jazz and Metal guitar playing. He has been teaching music lessons for nearly two years at Island Music Company and has an extensive list of clients each week teaching Monday-Thursday, 10-8, as well as Saturday's, 10-6. He teaches musicians of all ages whether you are a young aspiring musician or a seasoned musician looking for new material and help with new musical concepts. You will learn how to read music and tablature, playing anything from children's songs to traditional pieces. If you are looking for a laid back, fun yet hardworking atmosphere then Chris will be a great teacher for you.
He plays in a Southern Maryland band, With Lying Eyes, who has performed at places such as College of Southern Maryland, Laplata United Methodist Church, Port Tobacco Marina, Casey Jones, and various bars and parks in the DMV area. They are also the winners of the 2016 Battle of the Bands event at Port Tobacco Marina.
In addition to his extensive guitar catalog, Chris has played the trumpet since 2005, performing as the principal trumpet player with the La Plata High School Symphonic Band and for the College of Southern Maryland Latin Ensemble for three years performing at all three of the CSM campuses as well as Leonardtown Square.